Dinner with Anime North executives, at an Indian restaurant.



Love the whole Indian veil setting.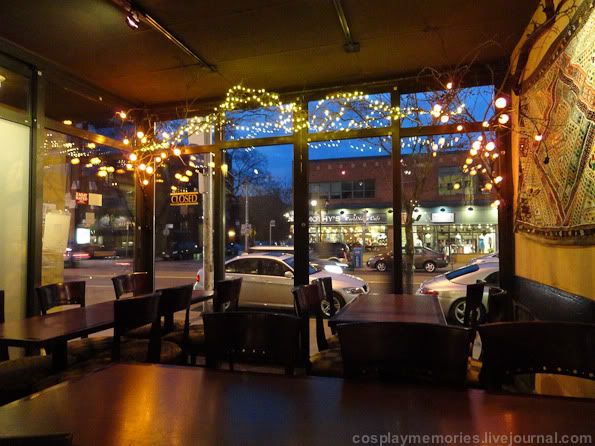 It was beautiful outside.



Indian mango juice. It was delicious!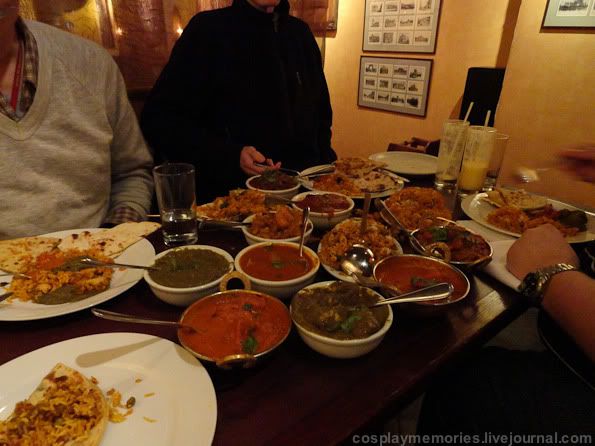 Indian food. We ordered a lot of them, thanks to Groupon.



Indian food are SPICY. They use a lot of spices. I drank tonnes of water.